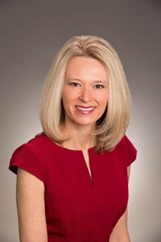 Melissa A. Crosby, MD, FACS has been practicing medicine over 20 years and started her own practice in early 2017 to bring her expertise in reconstructive and cosmetic surgery to the surrounding community.
Dr. Melissa A. Crosby is a Board-certified Plastic Surgeon with microsurgery fellowship training from the prestigious MD Anderson Cancer center, who has been an advocate for patients throughout her career. She specializes in reconstructive surgery for patients with cancer and restorative cosmetic surgery for both men and women.
Dr. Crosby's commitment to excellence is reflected in her educational honors. She graduated Summa cum laude from Arizona State University. She graduated with distinction from the University of North Carolina- Chapel Hill medical school. She then was awarded an integrated plastic surgery residency in Dallas at the University of Texas Southwestern Medical Center where she trained with the top cosmetic surgeons in the country. She then sought extra expertise by doing a microsurgery and reconstructive fellowship at the prestigious MD Anderson Cancer Center to focus on state of the art reconstructive techniques.
She was invited to join the faculty at MD Anderson Cancer Center where she remained for almost 10 years specializing in cancer with an expertise in complex reconstruction as an Associate Professor. At MD Anderson, Dr. Crosby became known for her technical proficiency, compassionate care and superior outcomes. She served as director of resident and medical student education where she mentored the future leaders in medicine. She was appointed Associate Director of the Woman Faculty Programs where she mentored women faculty and focused on advancing the careers of women in medicine.
She is known nationally and internationally as an expert and thought leader in reconstructive and cosmetic surgery. She has authored over 60 peer reviewed research articles, multiple book chapters and serves as a reviewer to the top plastic surgery journals including Plastic and Reconstructive Surgery, Annals of Plastic Surgery, and Breast Diseases: A Yearbook Quarterly. She was also Associate Editor for Plastic and Reconstructive Surgery- Global Open. She currently serves as President of the Texas Society of Plastic Surgeons, the second largest plastic surgery society in the United States.
She takes pride in educating her patients and their families on disease processes and surgical options. She has developed multiple educational guides for her patients and has publicly spoken on reconstructive and cosmetic procedures to physicians, patients, cancer survivors, and their families. She remains active in her local and national societies acting as an advocate for her specialty and patients. In addition, she has received multiple honors and been voted by her peers as one of America's top 5% "Best Doctors" in her specialty since 2012. She has been named the Best Plastic Surgeon in Fort Bend County since 2017.
On a personal note, Dr. Crosby was born in Texas but grew up in a military household traveling throughout the United States where she learned a love for family, her country and the people that serve it. Dr. Crosby enjoys spending time on weekends with her husband and family at their Texas hill country lake house. She enjoys the outdoors and all the activities it provides including gardening, hiking, kayaking, boating, skiing, wake boarding and exercising. She also loves collecting art, reading and traveling.
She is accepting new patients and works with many insurance companies. Please contact her office at: (832) 939-8500 to make an appointment.